Design Concept
Once said: "The sunrise is beautiful because it experiences darkness; The butterfly is beautiful because it has been reborn from its cocoon into a butterfly." This book nook is inspired by the vanished civilization. In the abandoned historic buildings, there are a variety of colorful butterflies and wild plants, liveliness in the lonely; books and signs of human existence are full of antique and fascinating atmosphere.
Beautiful Ideas
A narrow and peaceful path leads to a spot that is practically forgotten. Beautiful butterflies flutter in the sky, while a variety of plants flourish. There appear to be human footprints on the strewn books and images, lending a sense of ancient mystery and undiscovered knowledge.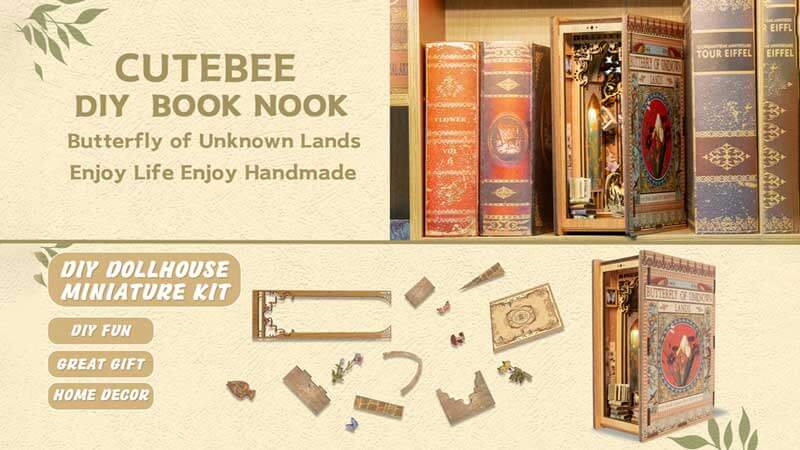 Most Details
Note: Glue and batteries are not included because they are not permitted to ship by air transportation, so please prepare them yourself. You can choose silicone liquid glue and two pcs batteries(type AAA).