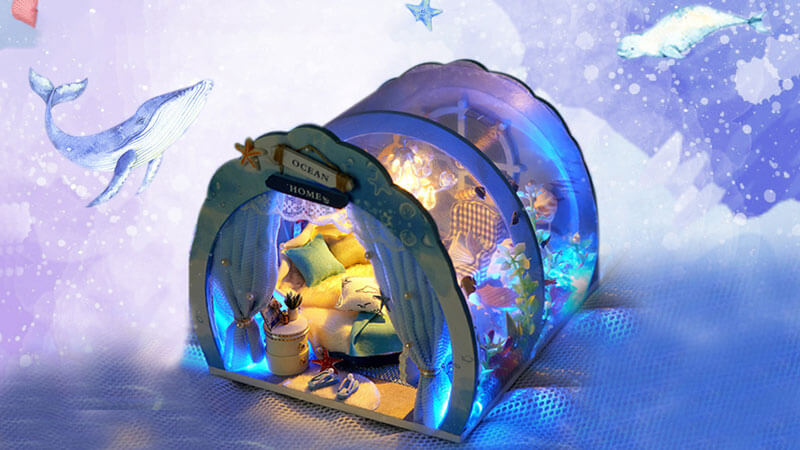 Romantic Ocean Tunnel
Walk in the romantic ocean tunnel and have a dreamy encounter. The water and grass are dancing, and the marine creatures play freely. We meet the dream ocean. The sunlight passing through the bottom of the sea reflects this unexpected romance.
Perfect Gift
Dollhouse miniature is a perfect and meaningful festival and birthday gift that you can give to your children, friends, lover, and family. If you give children, you can develop their hands-on and creative abilities. It is a parent-child toy. If you give it to a friend or a lover, It will make the gift look more meaningful and collectible when you finish.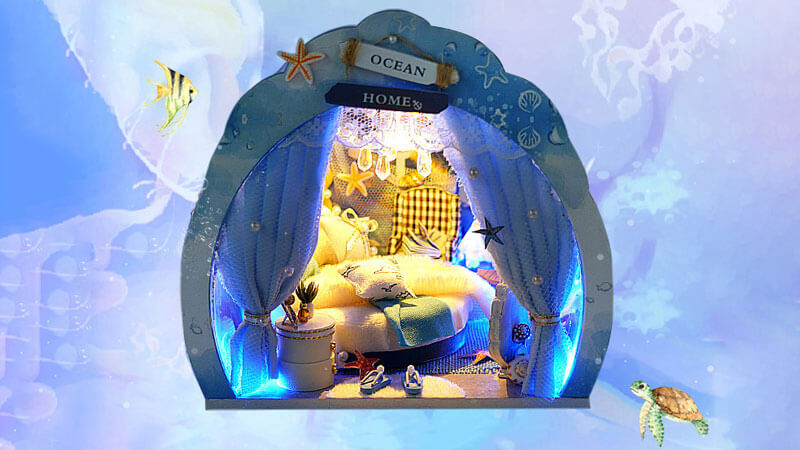 Most Details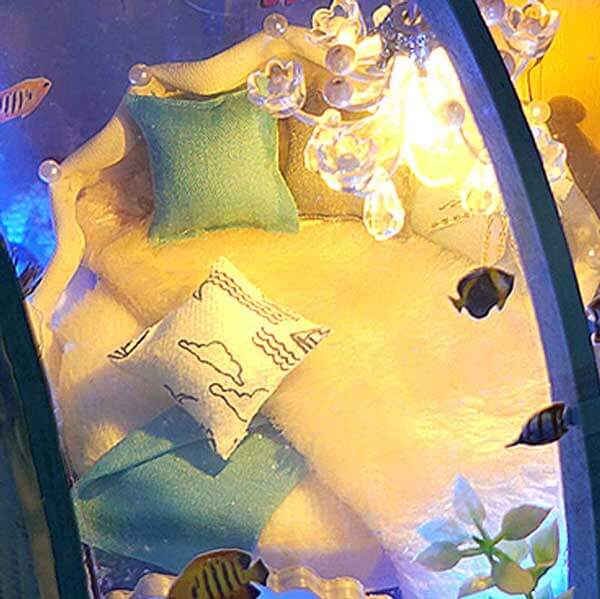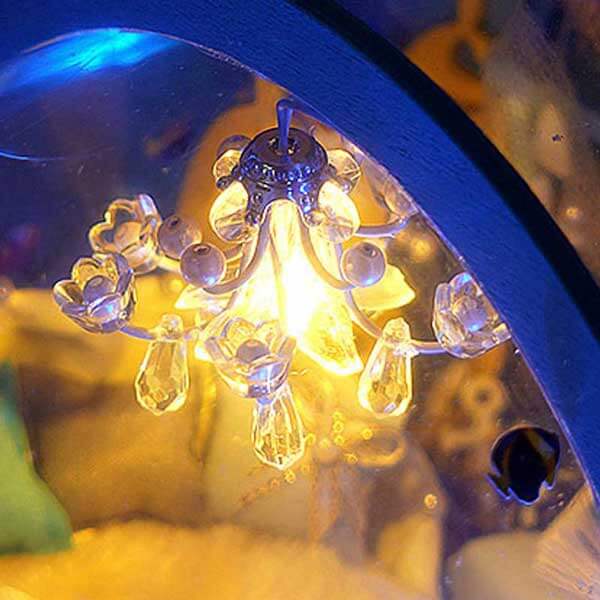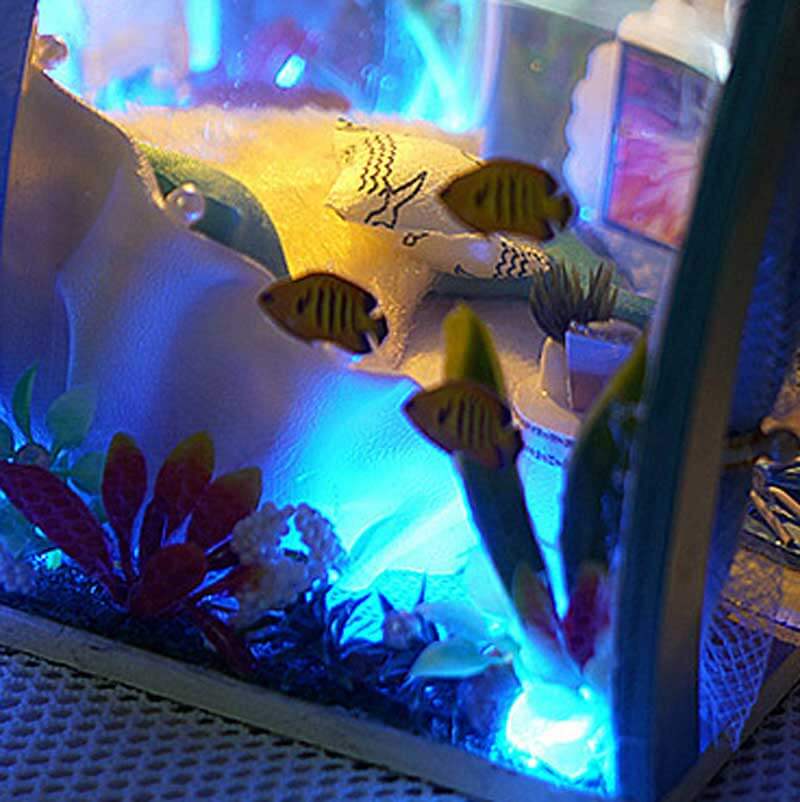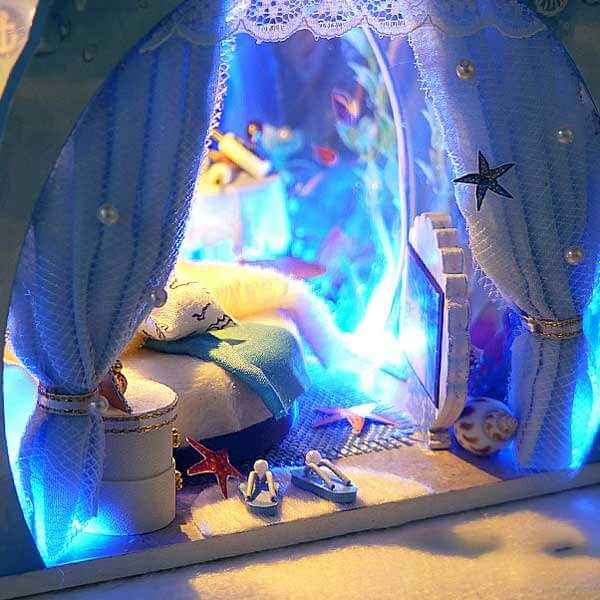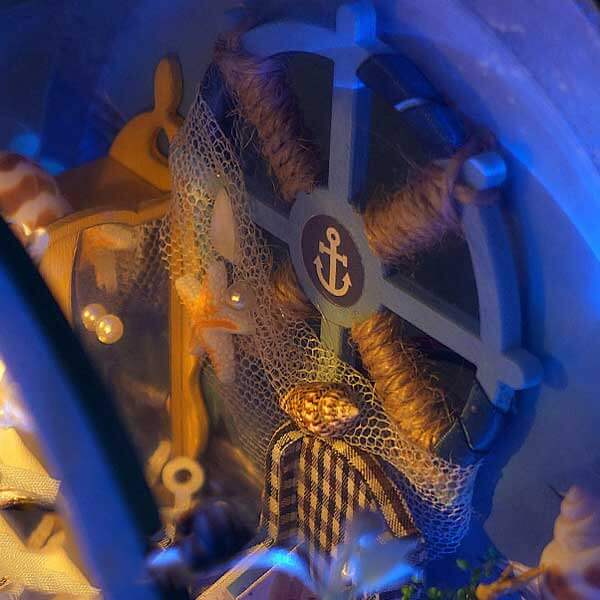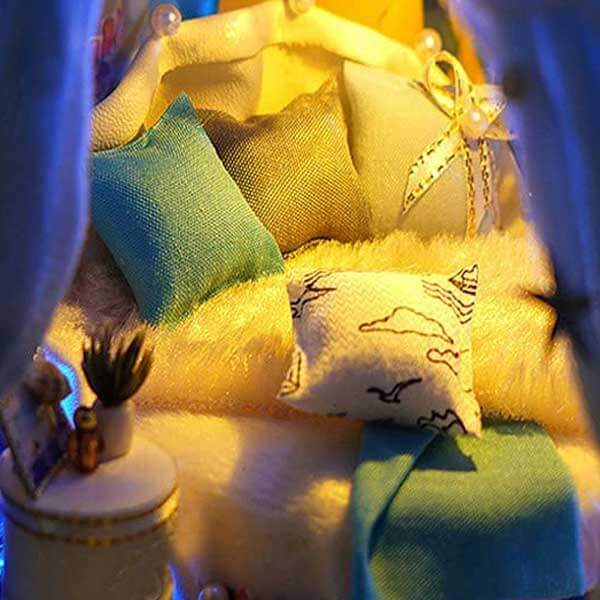 Note: Glue and batteries are not included because they are not permitted to ship by air transportation, so please prepare them yourself. You can choose silicone liquid glue and two pcs batteries(type AAA).